Commencement of ISEPEI's 2023 Summer Workshop: Exploring Geospatial Technologies for Building Resilience!
Commencement of ISEPEI's 2023 Summer Workshop: Exploring Geospatial Technologies for Building Resilience!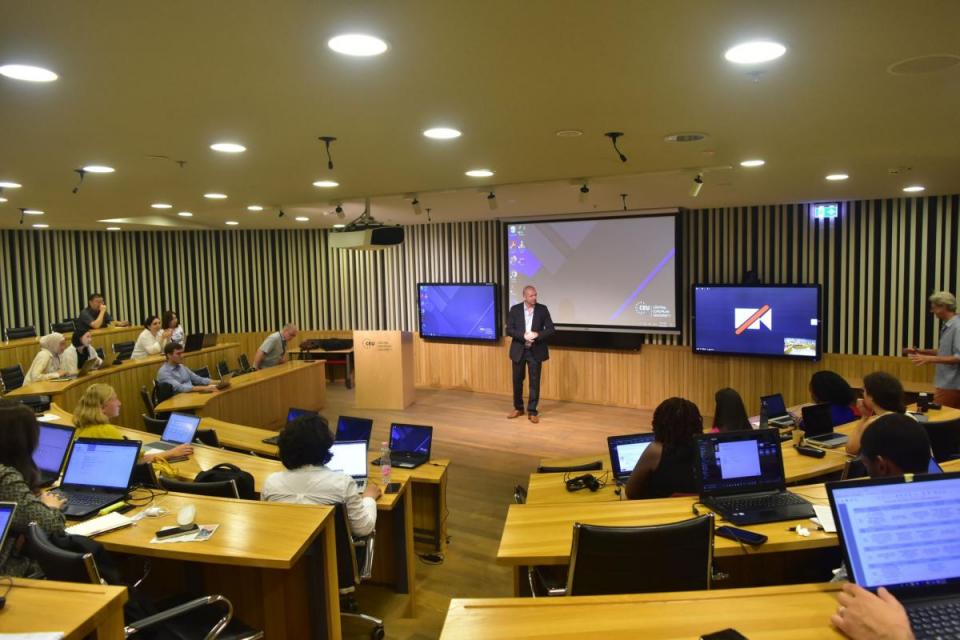 For the tenth season, ISEPEI is organizing a summer workshop on the promotion of the application of geospatial technologies and remote sensing in various environmental domains. 2023's in-person course on "Geospatial Technologies for Achieving Sustainable Development Goals (SDGs) - Building Resilience", under the auspice of the CEU Summer University program, is all set to kick off on July 24th, 2023 in Budapest! This year the course offers a dynamic set of exciting lectures and practical exercises which will wrap up on July 28th. 
CEU's picturesque campus grounds in Budapest are all ready to host a diverse group of participants - governmental officials, UN officers and consultants, as well as students, faculty, researchers, and young professionals representing an array of backgrounds and regions in the world. Priority has been given to the participants from the OSUN member institutions and GeoHUB Project partners. This year, there we will be welcoming many participants from UN organizations, including UN Office for Disaster Risk Reduction (UNDRR), UN Office for Outer Space Affairs (UNOOSA), UN Food and Agriculture Organization (FAO), UN World Food Programme (WFP), as well as various national governmental agencies, research institutions, and so on.
Geospatial technologies and remote sensing play a vital role in monitoring SDGs and fostering urban and rural resilience. Despite their immense potential, there exists a gap between these technologies and environmental decision-makers. To bridge this divide, this workshop is being held to educate and train policy-makers, practitioners, and young professionals in evidence-based decision-making, enabling better-informed choices for a sustainable future and resilient communities.
This workshop focuses on leveraging geospatial technologies to enhance community resilience against disasters and climate change. Keynote speakers will provide theoretical insights and practical examples, followed by hands-on sessions to apply these technologies effectively. 
This year the workshop's faculty includes prominent experts from renowned organizations such as, FAO, UNDRR, UNIDO, UNOOSA, WorldBank / GEF, European Commission's Joint Research Center, European Space Agency (ESA), Yamaguchi University, American University of Central Asia (AUCA), Babes-Bolyai University, Esri, Google, Tracasa Instrumental, among others. 
Annually hosted at CEU, the Summer University course is part of Syslab's ISEPEI project workshop series "Bridging ICTs and the Environment." The course aims to bridge the gap between developers and practitioners by offering in-service training focused on honing skills in Satellite imagery, GIS, mobile applications, and other technologies for data-driven decision-making and achieving SDGs targets. Since 2014, this workshop has collaborated with various UN agencies (UNDP,  UNECE, UNEP, UN FAO, UNFPA, UNOOSA,) and digital technology stakeholders (JRC, Airbus, Esri, Google, MAXAR). This year's workshop brings together around 36 participants from around the world, creating an impactful platform for networking and forging professional connections to drive collaborative environmental and food security projects on a global scale.