Geospatial Technologies for Building Resilience: ISEPEI's 2023 Summer Workshop Concludes in Budapest!
Geospatial Technologies for Building Resilience: ISEPEI's 2023 Summer Workshop Concludes in Budapest!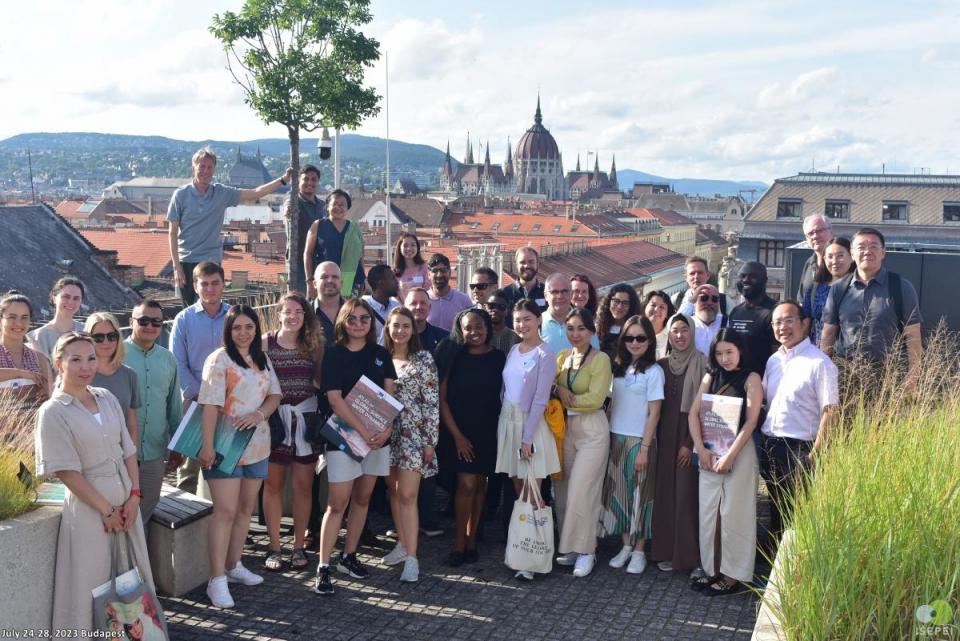 Last week the latest ISEPEI workshop on Geospatial Technologies successfully concluded. This year, we celebrated the 10th anniversary of the ISEPEI workshop series and the second year of running such events under the GeoHub project, a joint initiative of the Central European University (CEU), American University of Central Asia (AUCA), and Bard College, organized within the Open Society University Network (OSUN). 
The Summer University course titled "Geospatial Technologies for Achieving Sustainable Development Goals (SDGs) – Building Resilience" was held at CEU's beautiful Budapest campus on July 24-28. Geospatial information and technologies are particularly critical to strengthening urban and rural resilience against disasters and climate change, at the intersection of economic, agricultural, and various social sectors. This is particularly reflected in the mission of SDG 11 "Make cities and human settlements inclusive, safe, resilient, and sustainable".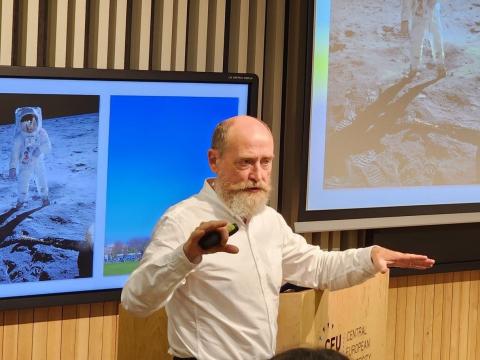 Renowned experts and practitioners from specialized UN organizations, research institutions, private sector, and academia came together to help address the gap between the tremendous potential of geospatial technologies and the world of decision- and policymakers. This year the workshop's faculty included prominent experts from UN Food and Agriculture Organization (FAO), UN Office for Disaster Risk Reduction (UNDRR), UN Industrial Development Organization (UNIDO), UN Office for Outer Space Affairs (UNOOSA), WorldBank/Global Environment Facility (GEF), European Commission's Joint Research Center, European Space Agency (ESA), Yamaguchi University, American University of Central Asia (AUCA), Babes-Bolyai University, Esri, Google, among others.  
The course attracted a diverse and unique group of participants, including governmental officials, UN officers, students, faculty, researchers, and young professionals from various backgrounds and regions across the world. Special focus was on involving participants coming from OSUN member institutions and GeoHub project partners. This year, we also welcomed many participants from UN organizations, including UNDRR, UNOOSA, FAO, UN World Food Programme (WFP), as well as various national governmental agencies and research institutions. 
The presentations, live demonstrations, and practical exercises were aimed at bridging the gap between developers and practitioners, enabling participants to enhance their proficiency with innovative tools and technologies applicable to data-driven decision-making. Anupam Anand (World Bank/ GEF), one of the faculties of the course, conveyed that, "As geographers, we are familiar with a little bit of everything, that's how the discipline works. What I liked about the workshop was that there were practitioners and core experts in the room… sharing the most current state of knowledge."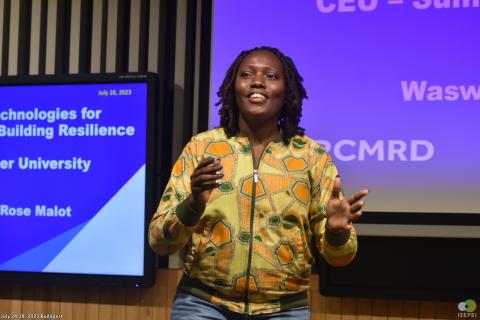 One of workshop participants, Rose Waswa from the Regional Centre for Mapping of Resources for Development (RCMRD), Kenya, shared she appreciated the collaborative aspect of the event, how "having a conversation on enhancing resilience and working together to achieve it is at the core of this course, which is better than providing solutions to problems we might not understand." This played into her favorite takeaway, realizing that "there's a lot to learn – so much is happening in different areas and getting all that information in one place, understanding who is doing what is equally important as the actual individual work we do."   
Gulnaz Iskakova (FAO) added that "this was not only a timely theme but also a transformative experience for all the attendees, including myself. It was inspiring to collaborate with like-minded individuals from various backgrounds who are passionate about utilizing these technologies to build resilience and tackle real-world challenges. I believe that the opportunity to learn from leading experts in the field and engage in lively discussions during this week has broadened our horizons and deepened our understanding of the subject matter."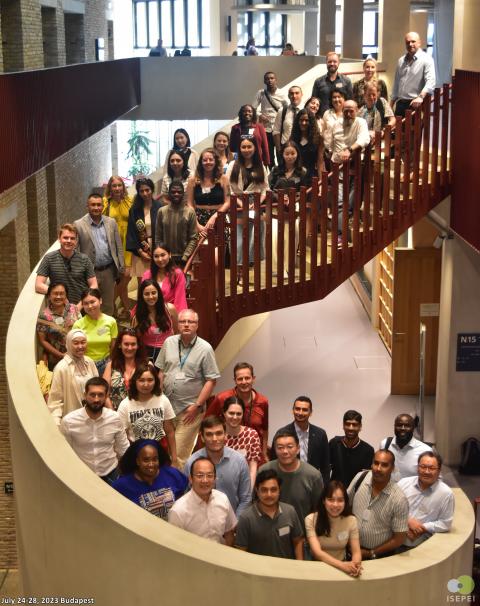 The success of the workshop extended beyond knowledge exchange and networking, it witnessed the formalization of partnerships. A notable highlight was the signing of a partnership agreement between the GeoHub Project and the Center for Research and Application for Satellite Remote Sensing, Yamaguchi University, showcasing the tangible outcomes of the event. 
With around 50 people, both participants and speakers, coming for the workshop from 31 countries across the globe, this year's ISEPEI workshop on Geospatial Technologies left an indelible mark on all involved. As we bid farewell to another successful year, we eagerly anticipate the continued growth and impact of this workshop series. 
One of the course directors, Lorant Czaran (UNOOSA), stressed the appeal of this course is that it "brings together a small but diverse group of people, who within one week gain a lot of new information and open up their interests to these technologies and applications." He feels one of the most important outcomes of the course is that participants become ambassadors, "returning home to spread this knowledge to a variety of institutions."