Emily Nilson Contributes to UNEP GUPES Side Event at Eye on Earth Summit
Emily Nilson Contributes to UNEP GUPES Side Event at Eye on Earth Summit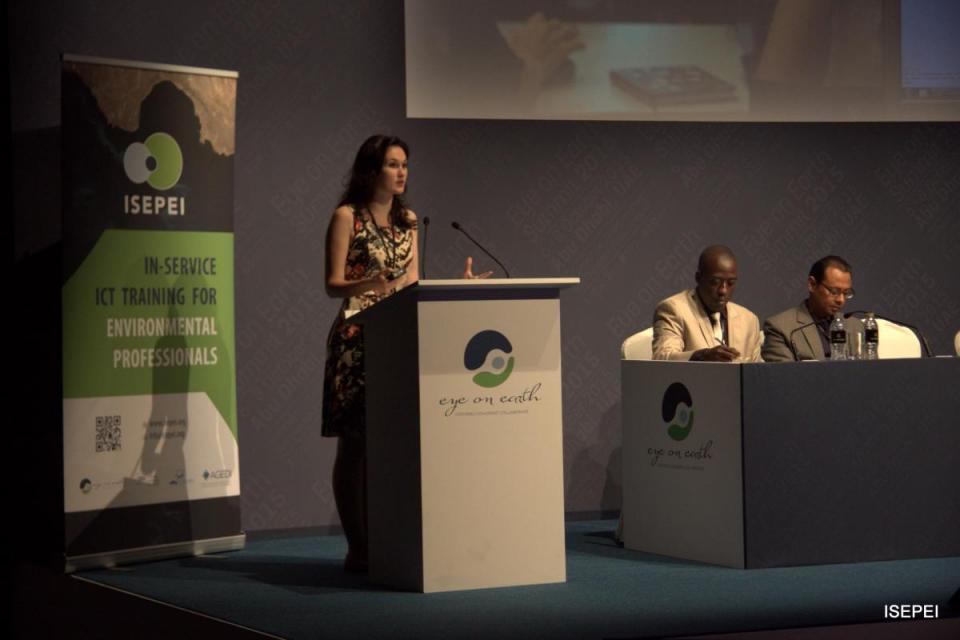 At the second Eye on Earth Summit, held from October 6-8, 2015 in Abu Dhabi, over 650 delegates representing governments, international organizations, private sector entities, civil society, and academia convened to elicit international action to improve data for sustainable development.
The Summit was the culmination of the activities of the ISEPEI Project over the past two years. ISEPEI, or "In-Service ICT Training for Environmental Professionals", is a joint project between CEU and UNEP's Global Universities Partnership on Environment and Sustainability (GUPES) and is a part of the Eye on Environmental Education Special Initiative, one of eight dedicated topical initiatives under Eye on Earth.
UNEP conducted a GUPES side event, facilitated by Mahesh Pradhan, Chief of UNEP's Environmental Education and Training Unit, on the second day of the Summit, providing updates on recent activities, including ISEPEI and the establishment of an Arab States Green Universities Network, in which CEU is involved.
Emily Nilson, of the Department of Environmental Sciences and Policy and Project Manager for the ISEPEI Project, presented the project, its achievements to date, and planned future activities at the GUPES side event. ISEPEI has been conducting a series of international workshops since 2014, focused on the potential application of information and communication technologies (ICTs) in various environmental and public policy themes, showing these technologies are relevant, accessible, and easy to use for decision-making purposes. During the side event, ISEPEI also celebrated the official launch of the  "ICTs for Water Security" training manual, an online repository of real-world case studies exploring the application of different ICTs for a wide variety of water security-related issues (e.g. drought, flooding, transboundary aquifer usage, etc.). The training manual includes cases from all over the world. In Summer 2016, ISEPEI is planning two summer schools: "Geospatial Technologies and Remote Sensing for Monitoring SDGs" and "Innovations in Disaster Risk Reduction".
See more information about Eye on Earth (http://www.eoesummit.org/), ISEPEI (http://isepei.org/), and GUPES (http://gupes.org/).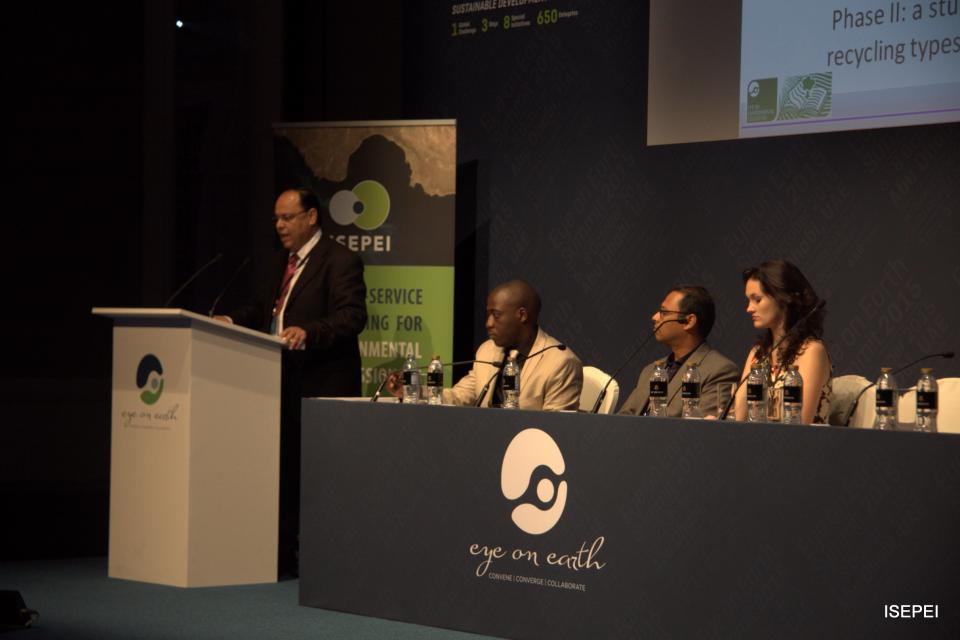 CEU's Emily Nilson at GUPES Side Event, Eye on Earth Summit, representing ISEPEI Project