"Geospatial Solutions for Sustainable Water Management" workshop opening
"Geospatial Solutions for Sustainable Water Management" workshop opening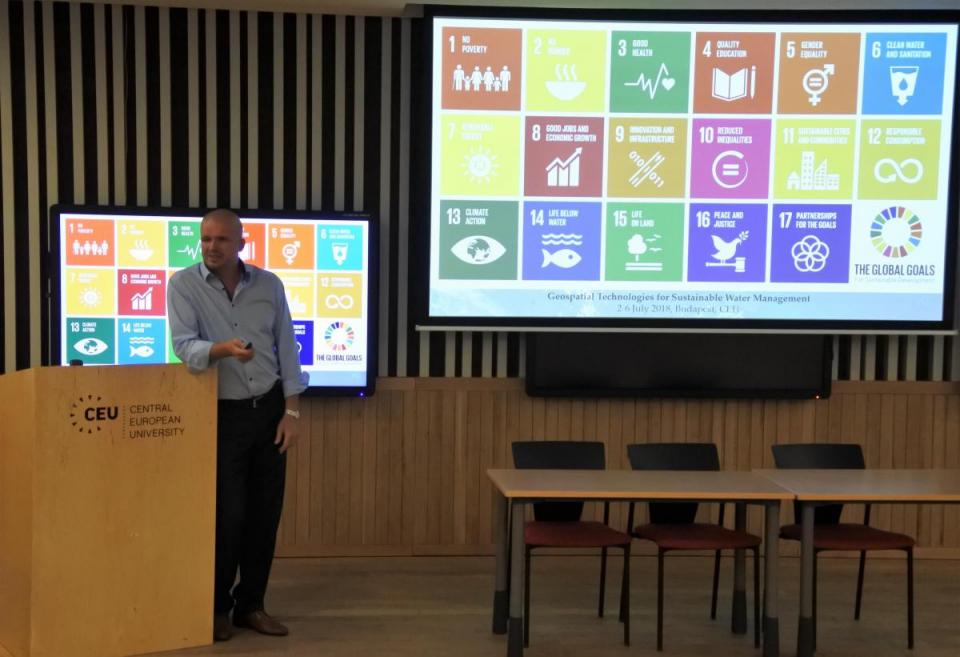 CEU and UNOOSA continue cooperation through the professional training program within ISEPEI project's framework. On July 2, the workshop on "Geospatial Technologies for Sustainable Water Management" started, continuing the traditional series of trainings for mid-career professionals in ICTs, geospatial technologies and remote sensing for water security and management.
Organized by Syslab within the ISEPEI Project in cooperation with UNOOSA and CEU SUN, the workshop aims to provide in-service education and professional training for environmental decision-makers and practitioners, who are in a position to greatly benefit from this data revolution to better shape management strategies and to make more informed, data-driven decisions.
The workshop started with an opening ceremony and welcome remarks from course directors – Lorant Czaran, United Nations Office for Outer Space Affairs (UNOOSA), Austria, and Viktor Lagutov, Central European University, Hungary.
The workshop will continue until July 6, with a number of speakers from well-known organizations (UNESCO, UNDP, World Meteorological Organization, Group on Earth Observations, NASA, US EPA, ITC, Hexagon Geospatial) covering a wide range of topics on geospatial technologies and remote sensing and their applications in water management.