"Innovations in Disaster Risk Reduction" workshop opening
"Innovations in Disaster Risk Reduction" workshop opening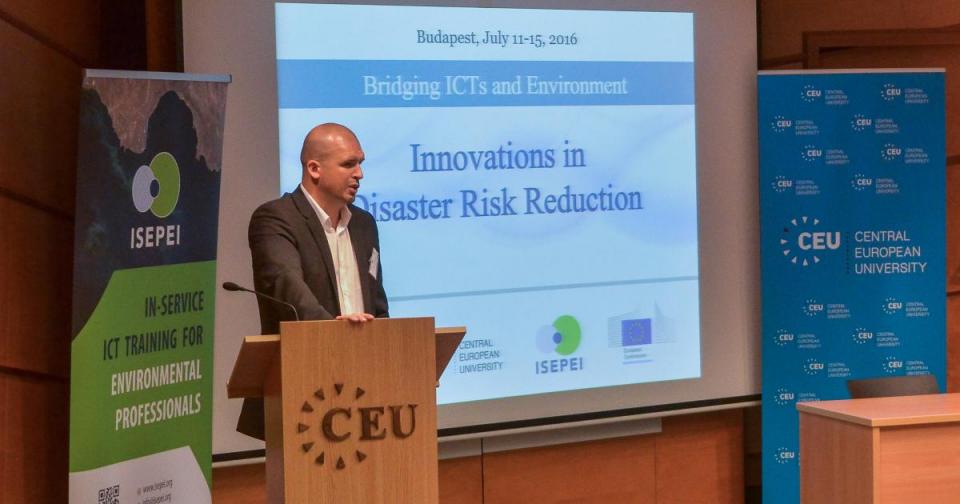 CEU and UNDP continues professional training program through the ISEPEI project on recent advances in information and communication technologies (ICTs) and how they are empowering both decision-makers and citizens to play a proactive role in managing disaster risks and providing more effective disaster response.
The workshop has opened on July 11 at the Central European University with welcoming words from Rastislav Vrbensky, Manager of UNDP Istanbul Regional Hub, Regional Centre for Europe and CIS, Turkey and course directors Armen Grigoryan, Cluster Leader and Programme Advisor, Disaster Risk Reduction and Climate Change at UNDP, Regional Centre for Europe and CIS, Turkey and Viktor Lagutov, Central European University, Hungary. 
Combining regional UNDP experience, ICT industry expertise, and accumulated first-hand knowledge by this global community of practice, both theoretical and practical skills will be offered in the field of disaster management and recovery.