ISEPEI Celebrates Launch of Online Training Manual
ISEPEI Celebrates Launch of Online Training Manual
After several months of preparation, development of partnerships, and collection of case studies, ISEPEI is excited to report the launch of the "ICTs for Water Security" training manual online at http://isepei.org/training-manual. The training manual was launched last week at the Eye on Earth Summit in Abu Dhabi (http://www.eoesummit.org/) during a side event led by UNEP's Global Universities Partnership on Environment and Sustainability (GUPES).
The training manual is dedicated to showing decision-makers involved in water resources the potential application of information and communication technologies (ICTs) for various aspects of water management and security. The manual includes an overview of notable ICTs, including geographic information systems (GIS), remote sensing, data portals, decision support systems, etc., and provides real-life case studies on how these different technologies have been applied to water security issues worldwide.
Within the manual, cases can be found from all over the world: Algeria, Myanmar, Mexico, Uzbekistan, Lithuania; and covering a variety of issues such as transboundary aquifer usage, flood protection and modeling, and agricultural drought monitoring, among many others.
While the training manual was officially launched last week, it is very much an ongoing process and ISEPEI is still actively accepting case studies to be included online to further diversify the geographical and thematic scope of the content. The goal is to ultimately become a large repository of information for decision-makers to turn to see concrete examples of how certain ICTs can be used to address water security issues in their region.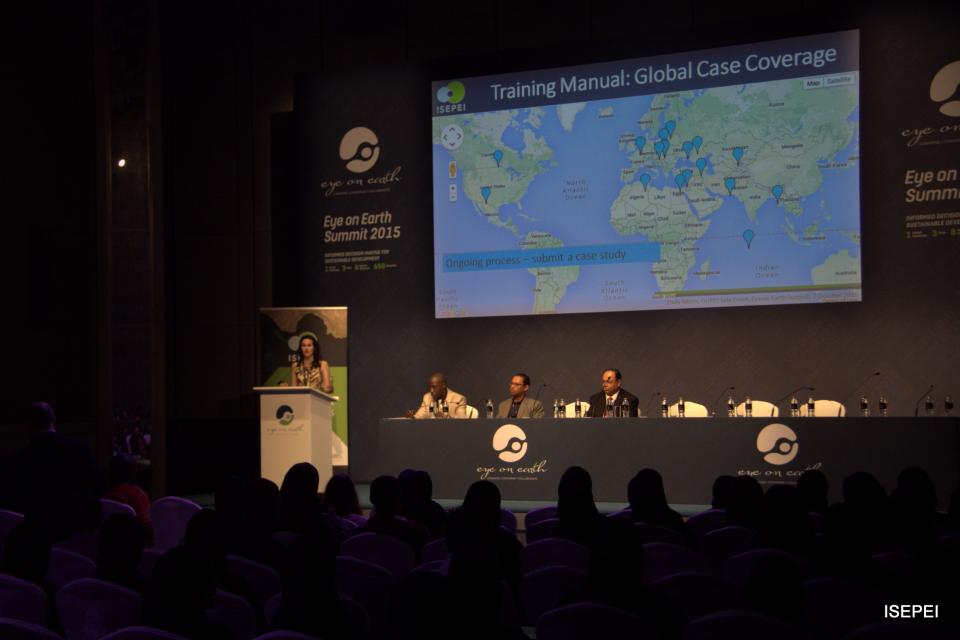 Emily Nilson Launches ISEPEI Training Manual, Eye on Earth Summit