ISEPEI at Expert Meeting on Space-based Applications at WMO
ISEPEI at Expert Meeting on Space-based Applications at WMO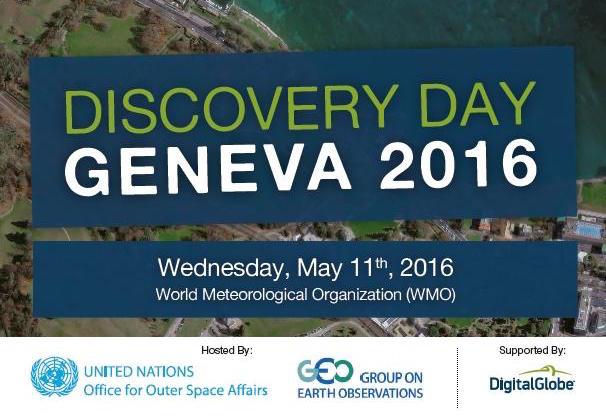 Viktor Lagutov contributed to the Expert Meeting on the Benefits of Space-based Applications for Environmental Monitoring and Humanitarian Affairs for Geneva-based UN and other International Organizations Co-hosted by the United Nations Office for Outer Space Affairs (UNOOSA) and the Group on Earth Observations (GEO). The meeting was held at the World Meteorological Organisation (WMO) Headquarters in Geneva on 11-13 May, 2016.

The meeting provided a high-level perspective on the benefits and applications of space-based imagery and space-derived geospatial information to monitor the effects of climate change, in environmental and natural resource management, and to respond to emergencies and crisis events.

The organizers and partners presented how collaboration around the provision of VHR satellite imagery and geospatial analysis can support the work of various UN entities and other international organizations in implementing their respective mandates and how it can facilitate inter-agency coordination. DigitalGlobea leading provider of Very High Resolution satellite imagery, demonstrated state-of-the-art satellite Earth observation, including WorldView-3, launched into orbit on 13 August 2014, geospatial big data and crowdsourcing with applications considered relevant for the Geneva-based international organizations. The event was also an opportunity to identify opportunities of collaboration between GEO, United Nations entities and other partners such as the ISEPEI project of the Central European University.

Ms. Simonetta Di Pippo, Director of UNOOSA and a representative of the Office of the GEO Secretariat opened the event. The Expert Meeting gave the opportunity to Geneva-based UN entities to learn from various experts brought in by UNOOSA on new, modern and innovative solutions for the management of the environment and humanitarian affairs. Speakers presented and discussed applications of satellite-based Earth observations, global navigation satellite systems and telecommunication. International experts from the European Space Agency, the German Space Agency, the US National Aeronautics and Space Administration, the EU Joint Research Centre, the Columbia University, the University of Salzburg, the Central European University, UNITAR/UNOSAT, the International Committee of the Red Cross, Human Rights Watch, DigitalGlobe and other entities have presented their work and shared epxerience. The presentation delivered by Viktor Lagutov was focused at regular in-service update on emerging sattelite technologies for environmental practitioners conducted at CEU by the ISEPEI project.