ISEPEI Represented at Eye on Earth Expert Group Meeting in Bonn, Germany
ISEPEI Represented at Eye on Earth Expert Group Meeting in Bonn, Germany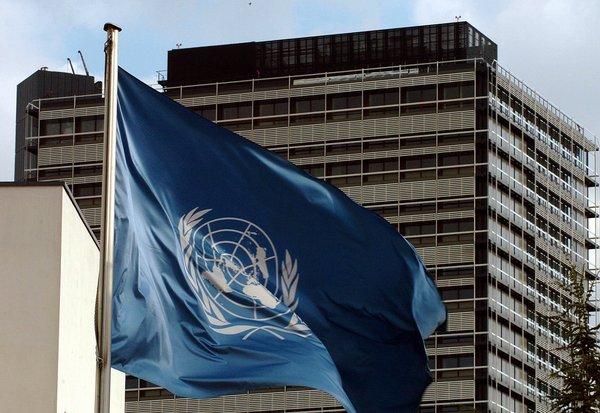 ISEPEI ("In Service ICT Training for Environmental Professionals"), the joint project of CEU and UNEP's Global Universities Partnership on Environment and Sustainability (
GUPES
) led by Dr. Viktor Lagutov, is being represented by Emily Nilson, Project Manager, at the "Eye on Earth expert group and Special Initiatives stakeholder meeting on informed decision making for sustainable development" from 3-5 February at the United Nations Centre in Bonn, Germany. This Eye on Earth stakeholder meeting is aimed at investigating how the Summit's Special Initiatives can align with and help further the Sustainable Development Goal efforts of the UN System.
The goal of Eye on Earth is to "address the global challenge of increasing access to information to support sustainable development". It is organized by several partners: the Abu Dhabi Global Environmental Data Initiative (AGEDI), United Nations Environment Programme (UNEP), International Union for Conservation of Nature (IUCN), World Resources Institute (WRI), Environment Agency - Abu Dhabi (EAD), and Group on Earth Observations (GEO). Eye on Earth comprises a series of "Special Initiatives" comprised of organizations all over the world, focusing on a number of themes including Water Security, Disaster Management, Community Sustainability and Resiliency, and more.
Since 2011, the stakeholders involved with Eye on Earth have been working towards improving access to information for the environment and sustainable development. Their efforts over the past few years will culminate in the Eye on Earth Summit in Abu Dhabi in October 2015. ISEPEI has been a part of these activities since the beginning, conducting a series of workshops for environmental decision-makers to show them the potential information and communication technologies (ICTs) have in various environmental applications, notably water security and disaster management. ISEPEI is also developing a training manual based on the potential use and application of ICTs in water security and management. This training manual will be presented by UNEP at the Eye on Earth Summit in October.