ISEPEI Showcased at Eye on Earth Summit in Abu Dhabi
ISEPEI Showcased at Eye on Earth Summit in Abu Dhabi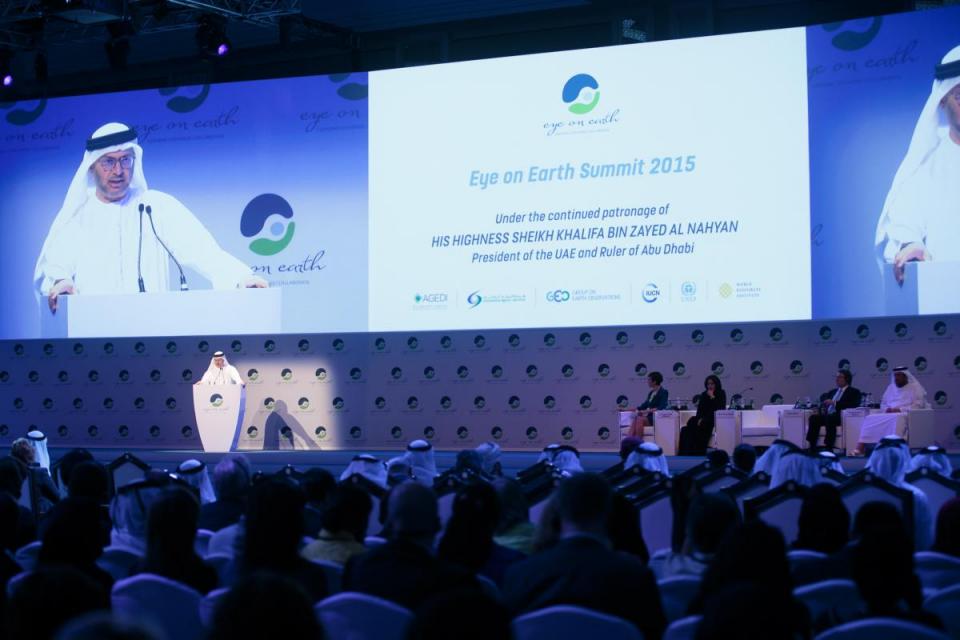 At the recent Eye on Earth Summit (October 6-8 in Abu Dhabi), the ISEPEI Project, directed by CEU's Viktor Lagutov was showcased in several sessions. Project Director Viktor Lagutov and Project Manager Emily Nilson were at the Summit representing ISEPEI, a project that came about as a result of the inaugural Eye on Earth Summit in 2011, where it was selected among several other notable project proposals for funding. ISEPEI, or "In-Service ICT Training for Environmental Professionals" is based on the premise that as the amount of data constantly increases and the information and communication technologies (ICTs) that can be used to extract information from that data are constantly being updated, it is a challenge for decision-makers to stay informed and even to be aware of their existence and their potential to greatly improve data-driven decision-making.
A joint project between CEU and UNEP's Global Universities Partnership on Environment and Sustainability (GUPES), ISEPEI is a part of the Eye on Environmental Education Special Initiative, one of eight dedicated topical initiatives under Eye on Earth. With the support and involvement of several key Eye on Earth stakeholders from a variety of these Special Initiatives, ISEPEI has been running international workshops since 2014 and developing a dedicated training manual for decision-makers on the application of several different ICTs in a variety of water security issues, e.g. drought, transboundary aquifer usage, flooding, and others. The workshop topics thus far have included water security and disaster risk reduction and aimed to show the potential these ICTs have to greatly improve capacity to make more informed decisions about the environment based on more reliable, accurate, and timely data.
The project was highlighted in several sessions and activities throughout the 3-day event: at the Environmental Education breakout session, Water Security breakout session, and the UNEP GUPES side event, as well as at two of the dedicated Special Initiative exhibition booths through videos, presentations, and materials distribution.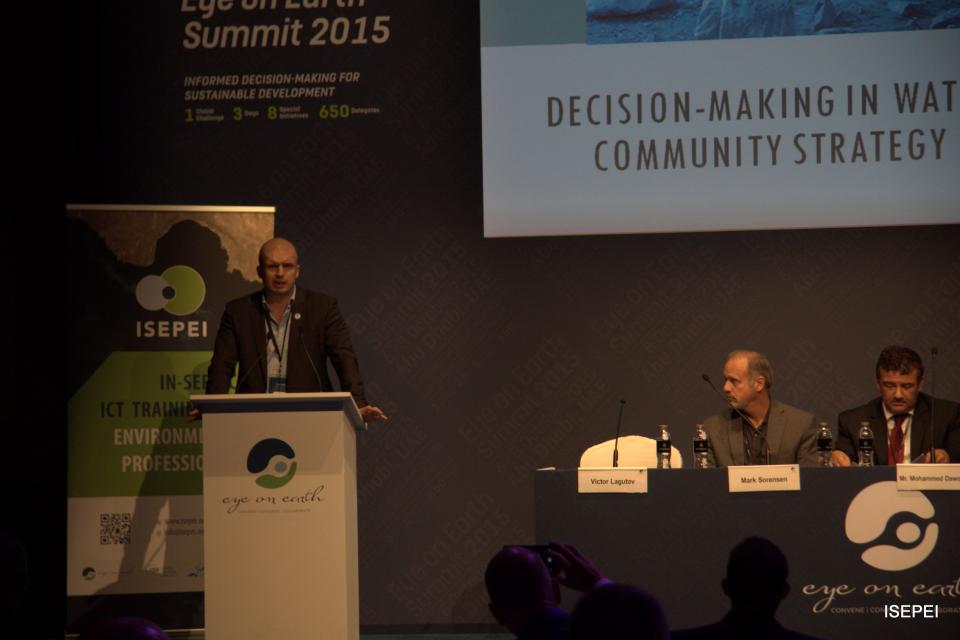 Viktor Lagutov Representing ISEPEI at Eye on Earth Summit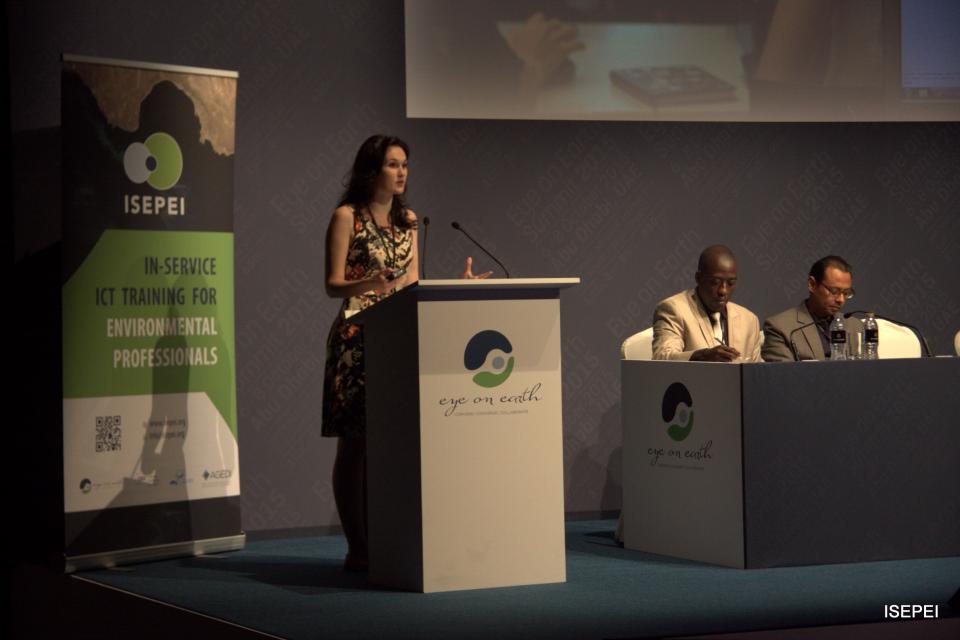 Emily Nilson Representing ISEPEI at GUPES Side Event, Eye on Earth Summit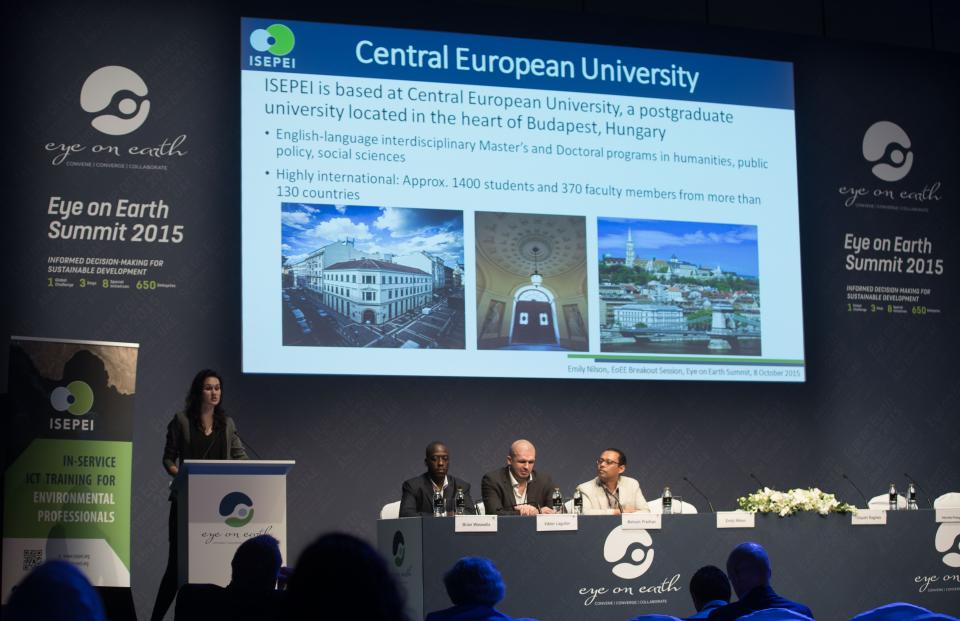 Emily Nilson Representing ISEPEI at Environmental Education Session, Eye on Earth Summit (Photo Credit: EoE)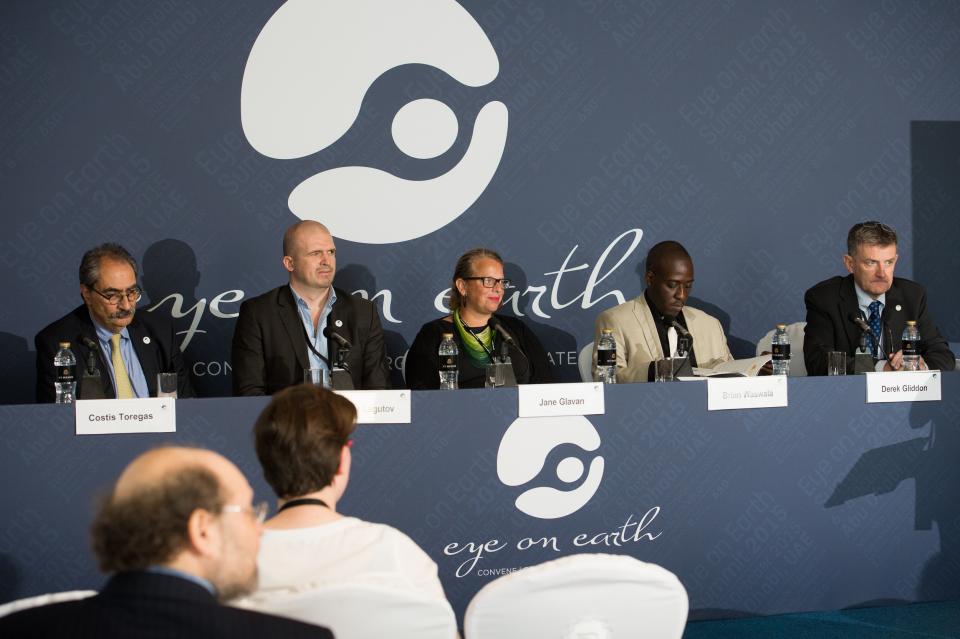 Water Security Facilitator Viktor Lagutov Speaking in Special Initiative Press Release at Eye on Earth Summit (Photo Credit: EoE)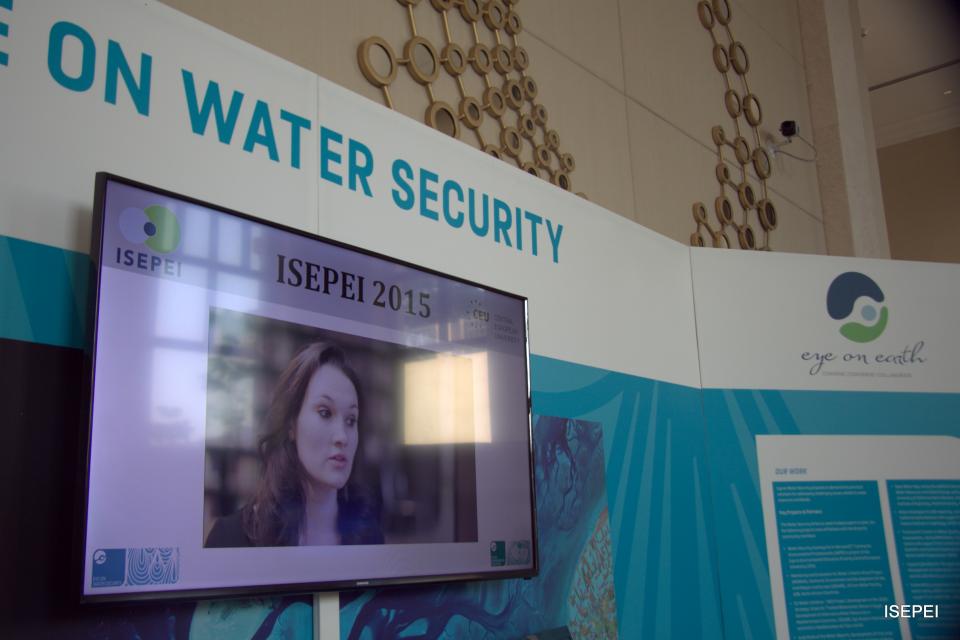 ISEPEI Video Released at Eye on Earth Summit