ISEPEI summer workshops ended
ISEPEI summer workshops ended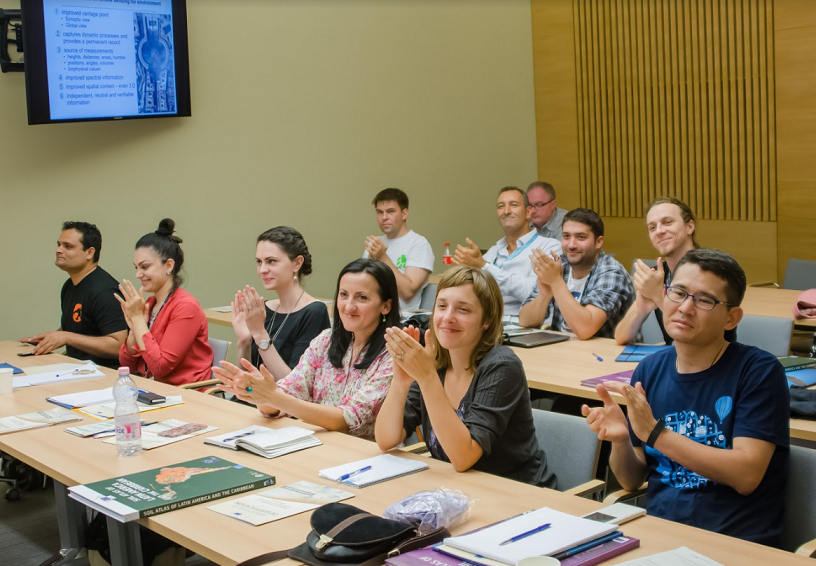 ISEPEI hosted successful series of environmental professional workshops aimed to improve data-driven decision-making and present the latest advances in information and communication technologies (ICTs), and their application to various fields.
Run under the organizational framework of the CEU Summer University, the two workshops were organized in cooperation with the United Nations Office for Outer Space Affairs ("Geospatial technologies and remote sensing for monitoring SDGs", July 4-8) and the United Nations Development Programme ("Innovations in disaster risk reduction", July 11-15). Both theoretical and practical sessions were conducted by global leaders in geospatial technologies, reviewing latest achievements in improved data-driven decision-making that allow to drive communities towards sustainable development and provide adequate response in the field of disaster risk reduction.
The workshops were attended by participants from a number of government agencies, non-governmental organizations, universities and private companies. Participants included practitioners, academics, as well as decision-makers from 28 countries, which made the events very international.  
The workshops have ended with group photos and certificate award ceremony. Workshop materials and photos can be found at http://isepei.org/workshops .